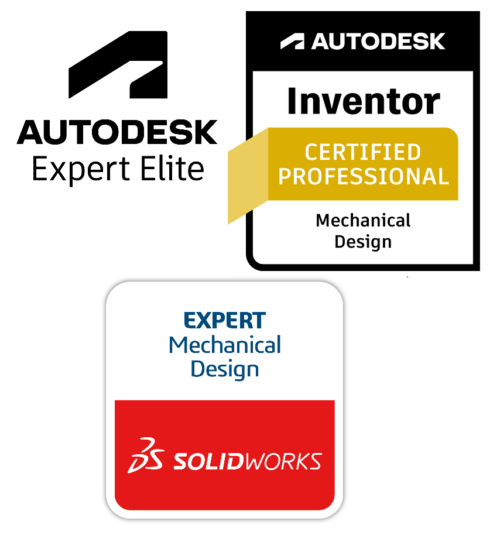 Convinced by our online training programs and looking for a personalized helping hand with your projects?
With Inventor & SolidWorks certifications, Giùp's team of professionals is on hand to help with anything from requests for guidance in software use to implementing your working practices.
Testimonials
Giùp strives to meet your needs via a wide variety of training and support solutions, both in-person and remotely, depending on your requirements and availability.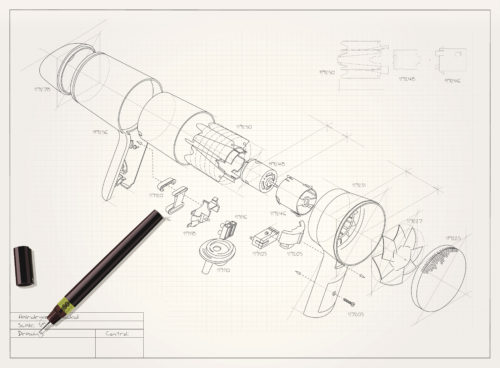 Need something done urgently and want us to assist you with the design of part or all of your projects?
With our advanced experience in software such as Inventor, CATIA, SolidWorks, AutoCAD and Fusion 360, don't hesitate to contact us to discuss your needs.
Contact us

Fabian accompanied us during the deployment of Inventor within our design office. He was able to take the time to understand our expectations, the needs of each user individually and thus create the educational materials necessary for this important transition in the world of CAD / 3D CAD. Today we can say that it is a success especially in the quality of our studies and in the understanding for our internal customers thanks to this technology.

He continues to support us in the continuous evolutions of this Autodesk product. I thank him for his professionalism and his sympathy.

Fabian intervient régulièrement sur la plateforme de LinkedIn Learning pour l'enregistrement de formations vidéo sur SOLIDWORKS, Inventor et Fusion 360. C'est un excellent formateur, il est consciencieux, passionné et il maîtrise parfaitement son sujet. C'est toujours un plaisir d'échanger avec lui. Je recommande fortement ses services à tous ceux qui souhaitent progresser !

Nous avons confié à ce jour plusieurs missions à Fabian et il a toujours répondu à nos attentes avec un niveau d'efficacité exemplaire, et ce dans le plus grand respect des délais que nous lui imposions. Nous gardons donc son contact précieusement et sommes ravis de lui confier une nouvelle mission à ce jour, car nous n'avons aucun doute quant à la qualité du travail qui sera délivrée.

Nous collaborons avec Fabian depuis plusieurs années pour la prise en charge de certaines de nos problématiques mécaniques et industrielles, et nos clients ont toujours été très satisfaits de ses interventions.
Sa disponibilité et sa réactivité en font un collaborateur particulièrement efficace lorsqu'il s'agit de formation ou d'intervention techniques dans son domaine, et nous poursuivrons notre collaboration sans hésitation.

The plans drawn up by Giùp have allowed me to meet my production deadlines and better orient my work towards export. The specialists' informative analyses, technical versatility and availability have satisfied my customers. I look to Giùp as a reliable partner in taking orders and carrying out future work. It is a strong reference for SOVEMA.

Fabian's passion for his work as a tutor is boundless, and he boasts 3 essential characteristics: impressive technical expertise, second-to-none teaching methods and a strong customer focus.
He works with us at SP Formation periodically and is one of our clients' most highly recommended tutors. He is a model professional.

Giùp has allowed us to speed up our processes and customer response times by suggesting a complete solution ranging from needs assessment to training. We are currently in a position to produce our drawings faster and more efficiently and therefore suggest high quality solutions. When we are short of time we do not hesitate to call on them to finalize our designs.